Thank you to everyone who participated in our February colour challenge.
Our gallery was filled with silver and green and we have chosen the following cards.
Please join us in giving a round of applause to...
WINNER
Andrjea M (Mavricne Ideje)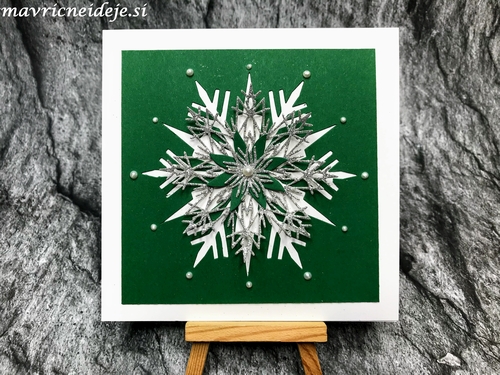 A beautiful, elegant design with fabulous symmetry and layers.
Congratulations
We would like to invite you to be a guest designer.
Please contact us
here
so we can send you the details.
Congratulations to you all! We hope you'll enjoy displaying our winners' badge on your blog. You may collect it from the Badges tab at the top of the page here.